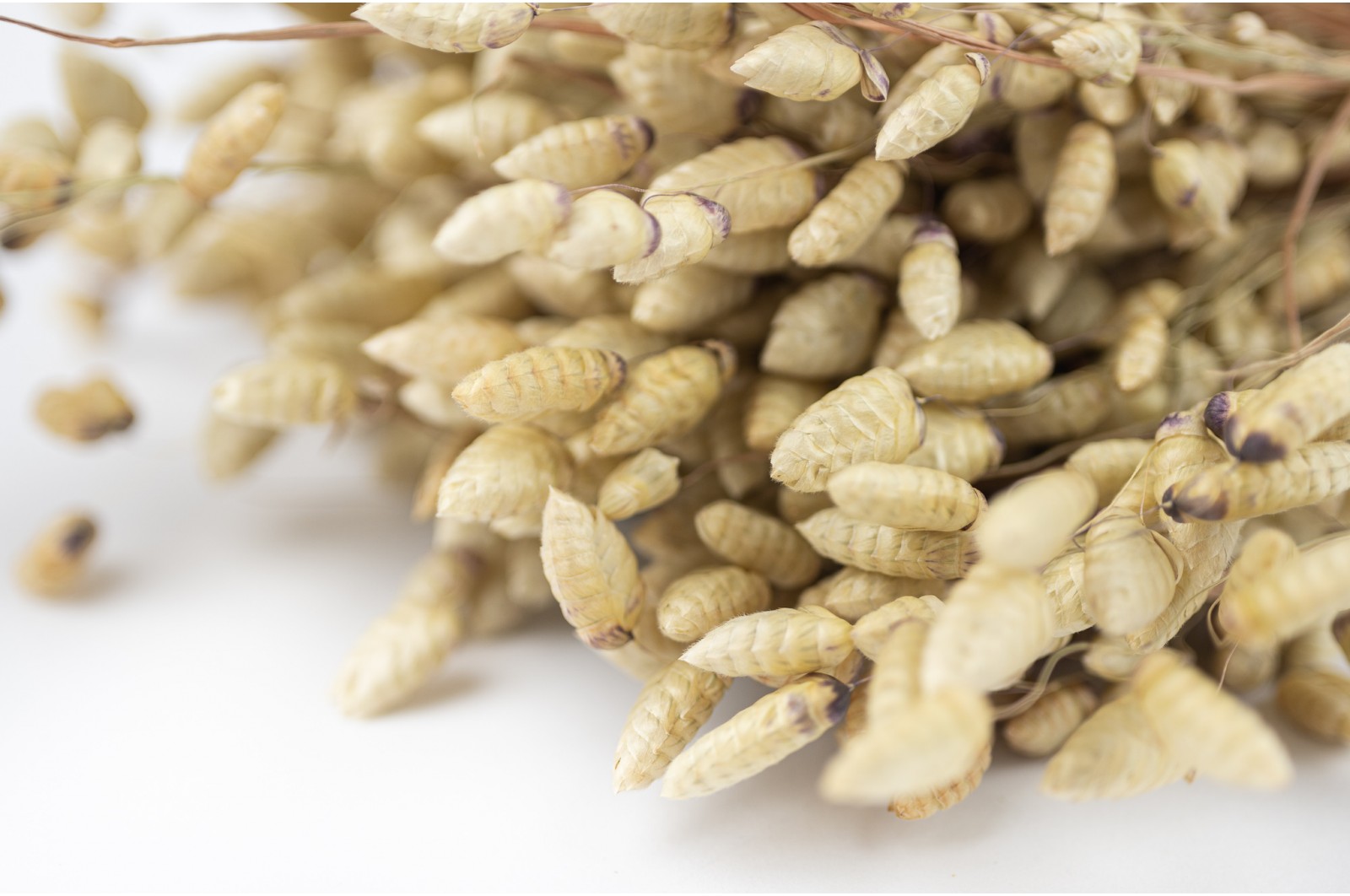  
Dried briza maxima - nature (NL)
Reference : 18-SEC-FE-BRIMAX-08
Available stock :
93

units
Our site is dedicated to professionals
Full access to the site (price list, availability and product information) is reserved for our registered customers. To access it, log in or create your account. Automatic and instantaneous.
Log in to your account
No account? Create one
Description
The briza maxima is a relatively long plant being able to reach between 60 and 70 centimeters of the height. Native of Italy, its name comes from the Corsican language and literally means "secret breeze". This name already paints the picture of a delicate and fragile plant that will of course have to be handled with care, but which will especially be able to bring a lot of finesse and distinction to your creations. We are fortunate to be able to offer you eight different shades for this product. From delicate to bold, from natural to surprisingly artificial, each color has its own use and function to make the viewer feel a particular emotion. White will give a very fashionable country look and an impression of lightness, a feeling of appeasement. The red, on the contrary, will bring by small touches, a dramatic aspect to your work. It will draw the eye to the creation and add a touch of originality. Looking like a feather duster when it is in the form of a distinguished bouquet and enhancing the volume when it is isolated, the briza maxima is in all circumstances, an essential element to add elegance in your living room.
Origin :

Italy

Color :

Nature

Length min (cm) :

60

Length max (cm) :

60

Held in time :
Characteristics
Note: weight and dimensions are for general guidance only. It is a natural product and therefore the colours may vary depending on the bunch.
General recommendations
Dried flowers require minimal maintenance. Phocealys advises you :
Do not expose your dried flowers directly to the sun, as direct exposure could damage the colour of your bouquets

To remove dust from your dried bouquets, wipe them lightly with a cloth to avoid damaging them. You can also use a hairdryer, as long as the air is cold and you do not blow too close to the bouquet
If you follow these tips, your dried flowers will last almost forever!