Introduction to the company
Phocealys was founded in 2015 by Olivier Postaire and is located in the south of France in the town of Les Pennes Mirabeau. The company is specialized in the sale of stabilized plants and dried flowers in bulk to the professionals of plant decoration and to florists. Our products are used to create plant walls and boards, bouquets, crowns, trees and all types of decorative elements. In January 2019, in order to face the rapid growth of the company, Olivier joined forces with Hugues Bouché in order to support its development, to offer even more references and to continue to guarantee total satisfaction to our customers in terms of advice and support.
Olivier Postaire: 41 years old, an agronomic engineer by profession, he previously worked in a plant stabilisation company. He is the product expert of the team. He selects and develops the range. He is also in charge of sales.
Hugues Bouché: 50 years old, business manager for 10 years, is responsible for the diversification of the company, its logistics processes and the management of the operational team.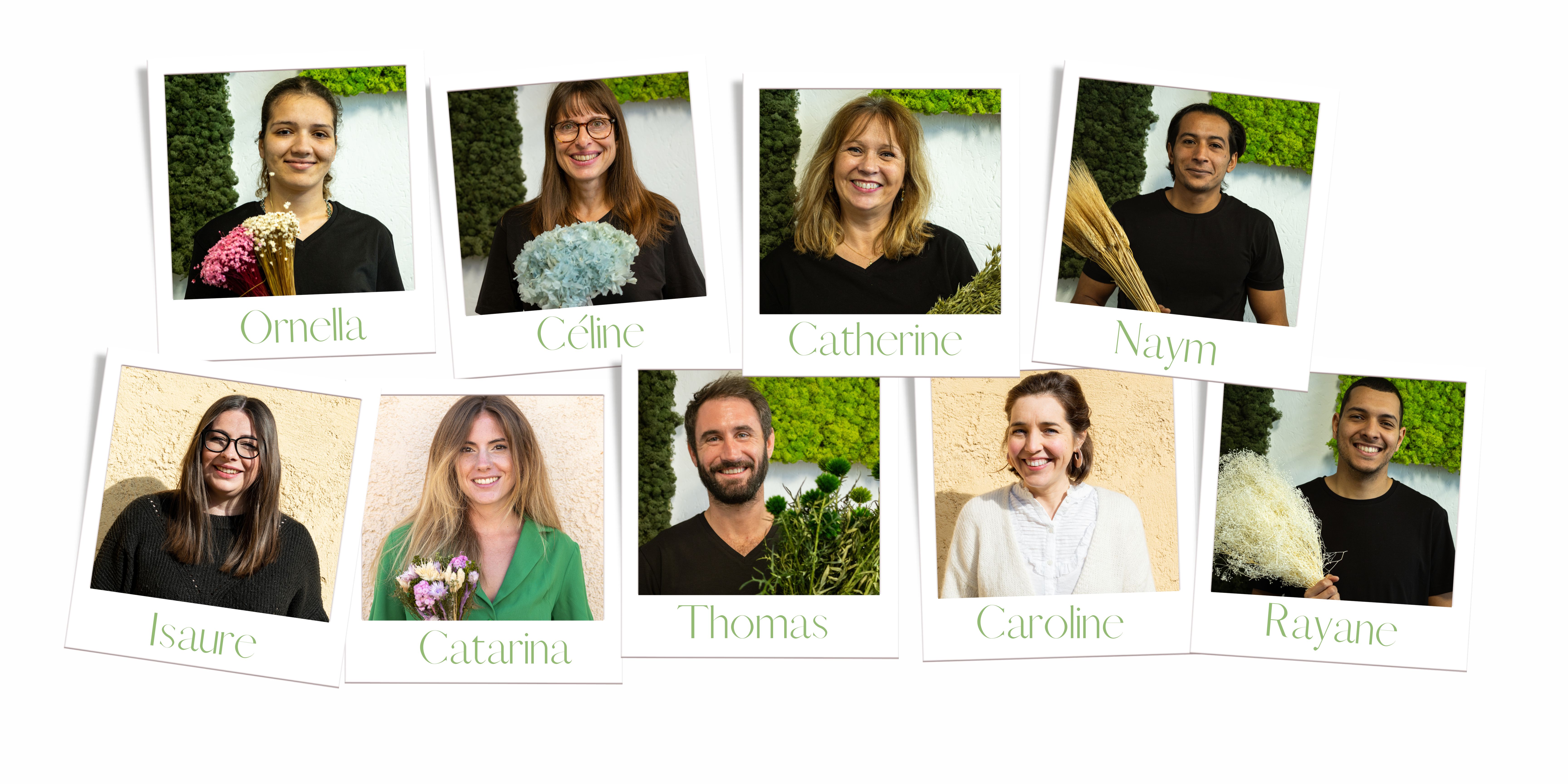 Catherine is in charge of sales administration
Caroline helps Catherine with sales administration
Thomas is the commercial animator
Catarina is in charge of digital marketing
Isaure helps Catarina in the implementation of communication and marketing strategies Rayane is in charge of logistics
Naym, Céline and Ornella are in charge of order preparation
This strong team is at your service. Its first objective is to provide you with quality products and to accompany you in all your creative projects.
We select the best products on the market and we provide them at the best price. No intermediary between the producers and Phocealys. As we are careful about the quality and the tracking of our products, we have developed our range of stabilised plants and dried flowers in partnership with 4 manufacturers based in France, Italy and Spain.
Quality and availibily of our products
Service, expertise and advice
Sustainable partnership with our customers and suppliers based on trust
CSR initiative