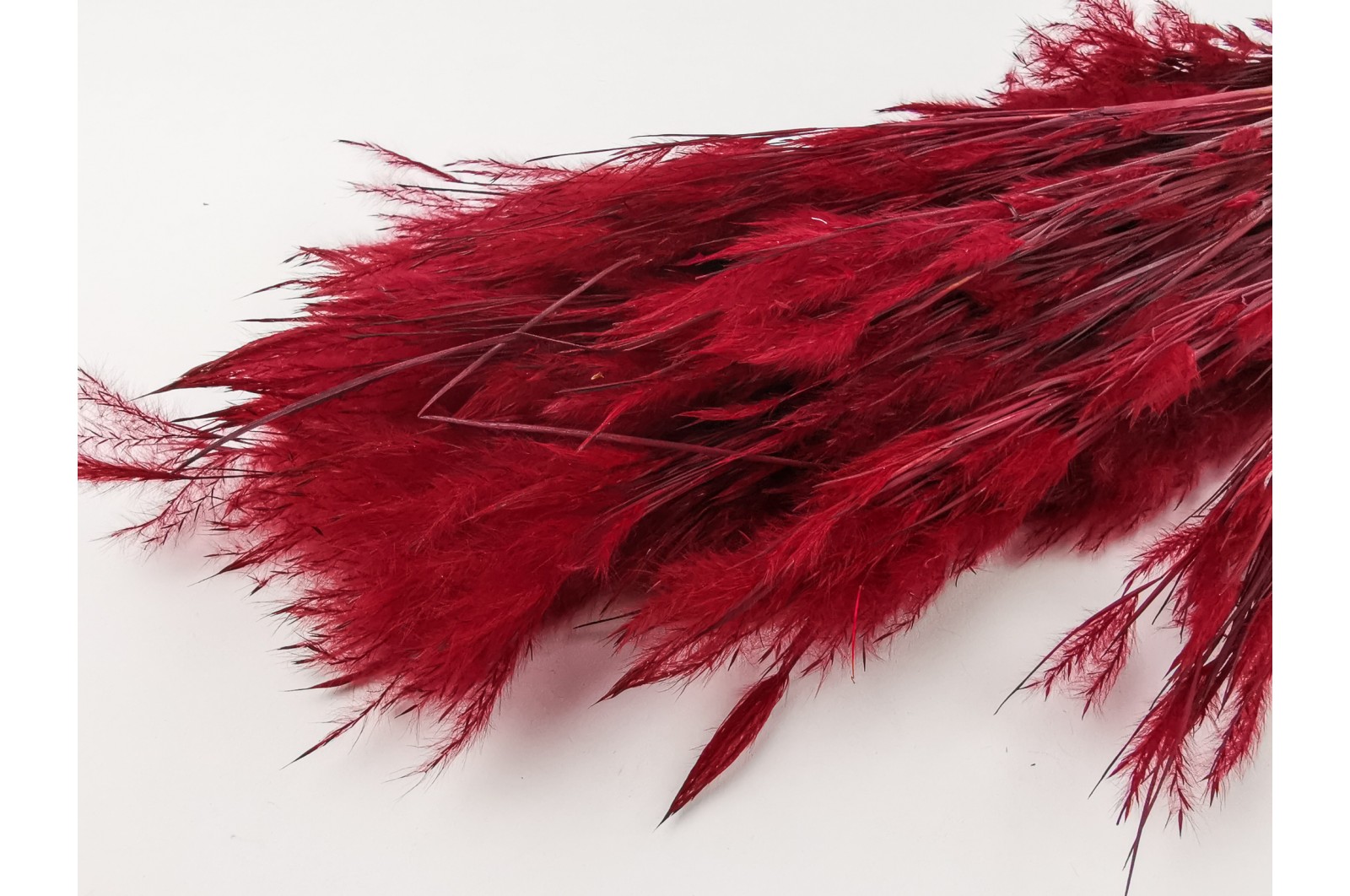  
Dried Plumeau (grass) (8)
Reference : 8-SEC-FE-PLU-09
Available stock :
127

units
Our site is dedicated to professionals
Full access to the site (price list, availability and product information) is reserved for our registered customers. To access it, log in or create your account. Automatic and instantaneous.
Log in to your account
No account? Create one
Description
Feel like taking flight, feeling light? Choose one of our three dry duster styles. Between a duster with leaves that look like large, majestic corn leaves, a dense, full-figured duster and a more delicate, refined duster, the choice is yours. The first style is offered only in a natural coloring and allows to bring, notably thanks to its big leaves, a rusticity which is very appreciated for country decorations since many years. The second style is simpler, more bare because it has no leaves. It is nevertheless no less fascinating. As thick as an ostrich feather, it is as soft to the touch as to the eye. Very dense and very tall, the best way to give it the glory it deserves would be, in an era where minimalism is always more classy and modern, to put it in a long vase not too wide, with two of its congeners, placed on the floor in the corner of a room. Indeed, the length of these feathers as well as the rigidity of their stems curved in their end, where the "feathers" are placed, will bring virtuosity and volume to the room in which you will arrange them. They will also be perfect next to a sofa, as a very airy decoration. Perfect to occupy the empty spaces of your house, the feather dusters will also be associated with other more colorful flowers. Phocealys proposes a third type of feather duster, much more particular. Indeed, it exists not only in natural color but also in four much more vivid colors. These colors will be more difficult to match with your interior, but if they are successfully combined, then you will be considered a person with refined and exceptional taste. The shape of these is also different as they are slightly shorter than the previous ones and are above all much less dense. They are thinner and more distinguished in shape while being bolder in color.
Origin :

Spain

Length min (cm) :

50

Length max (cm) :

60

Held in time :
Characteristics
Note: weight and dimensions are for general guidance only. It is a natural product and therefore the colours may vary depending on the bunch.
General recommendations
Dried flowers require minimal maintenance. Phocealys advises you :
Do not expose your dried flowers directly to the sun, as direct exposure could damage the colour of your bouquets

To remove dust from your dried bouquets, wipe them lightly with a cloth to avoid damaging them. You can also use a hairdryer, as long as the air is cold and you do not blow too close to the bouquet
If you follow these tips, your dried flowers will last almost forever!