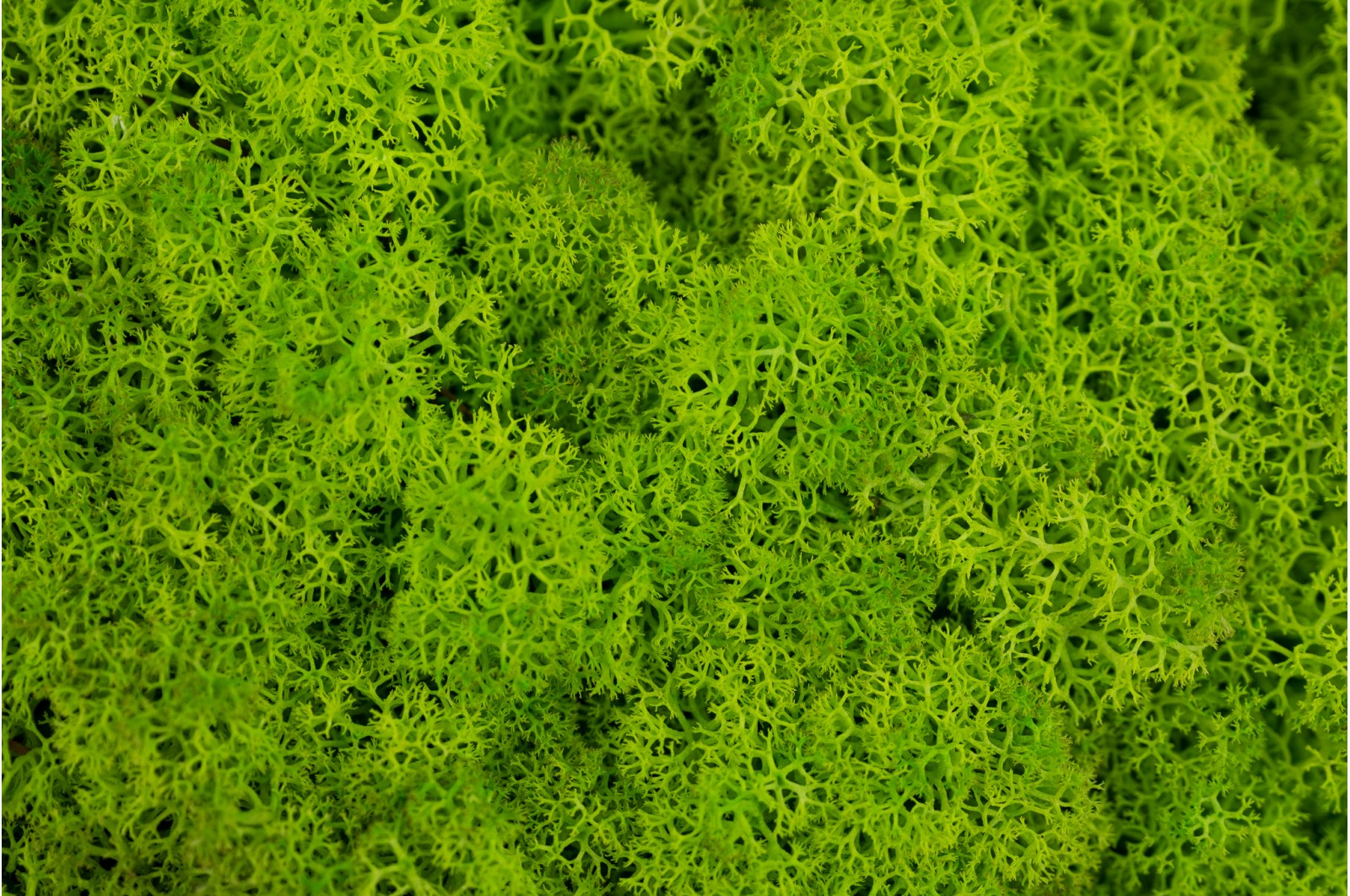  
Preserved Lichen / Reindeer moss (18)
Reference : 18-MOU-LIC-LIC500-02
Our site is dedicated to professionals
Full access to the site (price list, availability and product information) is reserved for our registered customers. To access it, log in or create your account. Automatic and instantaneous.
Log in to your account
No account? Create one
Description
To green an interior and reconnect your customers with nature, lichen is the ideal choice. The lichenized mushroom is a mixture of a fungus and an alga resistant to the most hostile terrain. In fact, lichen is found in environments where few plants could establish themselves, on rocks, on mountain tops and even on lava residues that have cooled down. Here we have a very particular species of lichen, the Scandinavian lichen. This variety of lichen has the particularity of being very voluminous and spongy. In nature, it covers very large spaces forming a plant carpet. The lichen is a unique plant species, and for our pleasure, it is also a decorative element all terrain, a great versatility and obviously very aesthetic. Lichen is one of the plants to choose for large-scale projects. Indeed, it is often used in the realization of plant panels and even large vegetated walls. It is also frequently used in the realization of vegetal company logos. Are you looking for greenery and natural freshness ? The Phocealys catalog offers a wide choice of green shades with light green lichen, lime green lichen, forest green lichen and dark green lichen. Combined together or separately, all these shades of green will green up your creations and give a breath of oxygen to your customers. For more colorful and original creations, Phocealys also offers lichen with new colors, red lichen, yellow lichen, orange lichen and blue lichen. What to fill your creativity for beautiful and unique creations. Our lichen is produced in a responsible way thanks to a sustainable and reasoned management of the harvests.
Characteristics
Note: weight and dimensions are for general guidance only. It is a natural product and therefore the colours may vary depending on the bunch.
General recommendations
Stabilised plants are 100% natural. They can only be exposed inside. They require no maintenance, no watering and no special light. They keep their freshness and flexibility for several years. A few tips to keep your stabilised plants looking fresh:
Handle the plants with care and delicacy (natural plants are therefore fragile).

Avoid rooms with a relative humidity of over 80%.

Use these products in interiors where the temperature is not lower than 10°C.

Avoid sudden fluctuations in temperature.

Avoid placing stabilised plants directly in front of air conditioning.