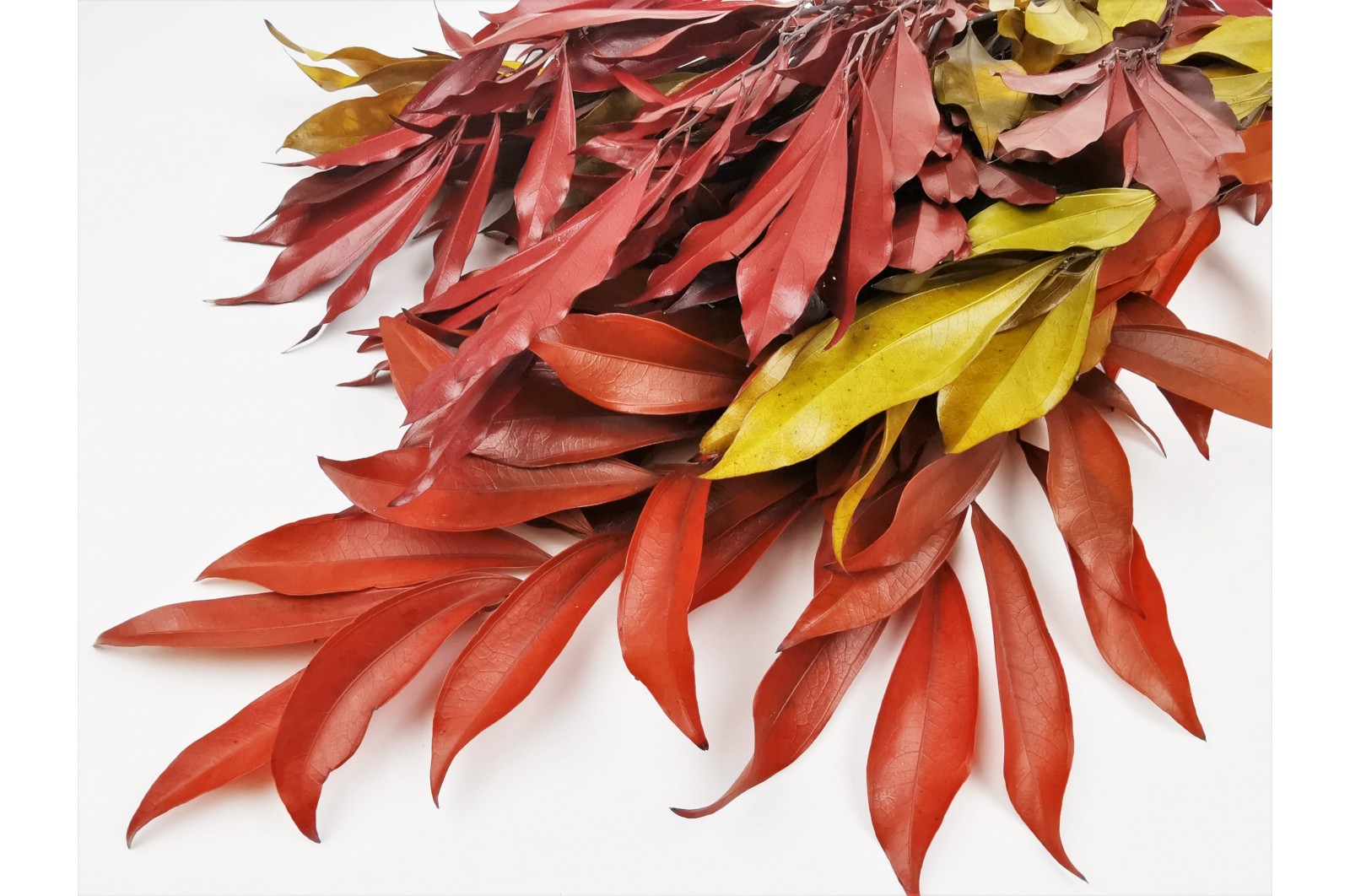  
Preserved coculus automnal (IT)
Reference : 11-FE-AF-COC-21
Our site is dedicated to professionals
Full access to the site (price list, availability and product information) is reserved for our registered customers. To access it, log in or create your account. Automatic and instantaneous.
Log in to your account
No account? Create one
Description
The preserved coculus is a plant that can be a shrub or a very harmonious liana. Its elongated leaves are very symmetrically distributed on the stem. The leaves are very thin and flexible, which gives the plant a round shape and aesthetic curves that are very pleasing to the eye and much appreciated in interior design. There are different types of coculus. The one we propose is the coculus orbiculatus. It is found naturally in tropical Asia and the Mascarene Islands. Its branches and stems are used for traditional Reunionese constructions or as medicinal plants. The flexibility of the plant and its length make it a very versatile liana for decoration. Thus, you can associate it with the flowers of a stabilised or dry bouquet as well as with the moss of a painting or a preserved plant wall. At Phocealys, you have the choice between two very distinct colours which allow you to give very different personalities to your floral arrangements. For example, in the "autumnal" colour, the plant has leaves shaded in the tones of a fireplace. These bright colours, which tend towards red, are particularly realistic when it comes to representing tree leaves in autumn. This colour will allow you to add character to your compositions while giving them a touch of rusticity in the colours of the most beautiful season for leaves. The second colour we offer is green. This is the real colour of the plant in its natural state. It will bring a touch of greenery to your creations without overdoing it. A touch of class and elegance through its delicacy that will underline your compositions with a touch of sobriety.
Stabilization technique :

Absorption

Origin :

Italy

Color :

Automnal

Length min (cm) :

40

Length max (cm) :

60

Held in time :
Characteristics
Note: weight and dimensions are for general guidance only. It is a natural product and therefore the colours may vary depending on the bunch.
General recommendations
Stabilised plants are 100% natural. They can only be exposed inside. They require no maintenance, no watering and no special light. They keep their freshness and flexibility for several years. A few tips to keep your stabilised plants looking fresh: 
Handle the plants with care and delicacy (natural plants are therefore fragile).

Avoid rooms with a relative humidity of over 80%. Use these products in interiors where the temperature is not lower than 10°C.

Avoid sudden fluctuations in temperature.

Avoid placing stabilised plants directly in front of air conditioning.