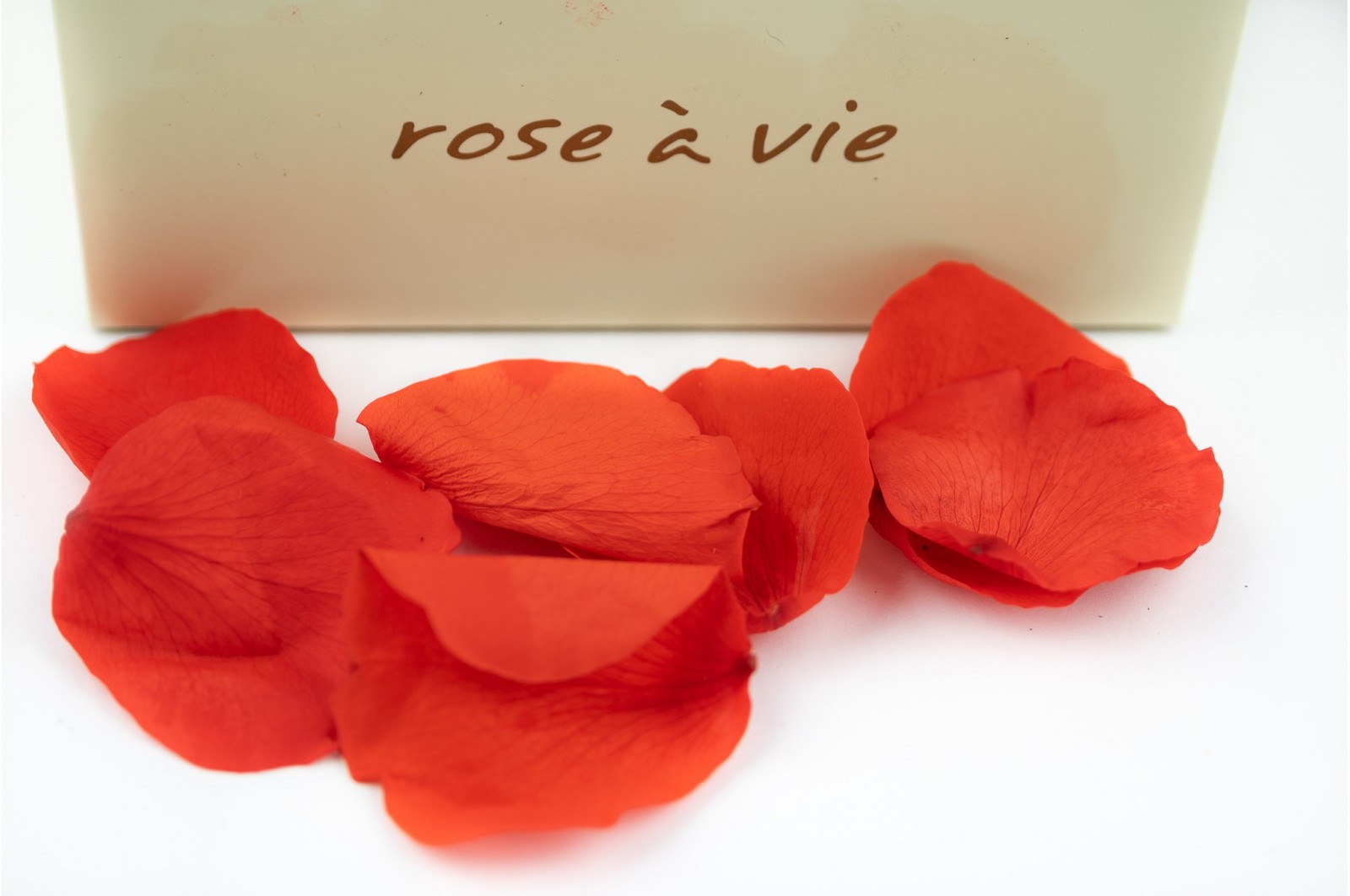  
Preserved Rose petals (14)
Reference : 14-F-ROS-PROS-09
Our site is dedicated to professionals
Full access to the site (price list, availability and product information) is reserved for our registered customers. To access it, log in or create your account. Automatic and instantaneous.
Log in to your account
No account? Create one
Description
The famous eternal rose is a timeless floral decoration. It is a must in floral decoration. At Phocealys, you have the choice between stabilized tiger rose, rose petals and stabilized rose heads. Pink, red, terracotta, yellow, you have the choice among several colors and several sizes. You will be able to personalize your floral creations according to the desires of your customers. The rose, symbol of love, is the perfect stabilized flower for happy days. Weddings, baptisms, wedding proposals, genders reveals, or a simple family meal, stabilized rose heads are beautiful flowers that will embellish the decoration of your customers' events. In a wreath, in a soliflore, in a plant garland these radiant rose heads will bring a touch of sweetness to your creations. Arranged in a table decoration, in a flower arch or in vases matched with other flower species, the preserved rose heads have no trouble finding their place. You can also use the beauty of the different stabilized rose heads in your DIY creations, in a flower crown, or on a frame. These beautiful rose heads can be used in any type of decoration. Let your imagination be your guide.
Characteristics
Note: weight and dimensions are for general guidance only. It is a natural product and therefore the colours may vary depending on the bunch.
General recommendations
Stabilised plants are 100% natural. They can only be exposed inside. They require no maintenance, no watering and no special light. They keep their freshness and flexibility for several years. A few tips to keep your stabilised plants looking fresh:
Handle the plants with care and delicacy (natural plants are therefore fragile).

Avoid rooms with a relative humidity of over 80%. Use these products in interiors where the temperature is not lower than 10°C.

Avoid sudden fluctuations in temperature.

Avoid placing stabilised plants directly in front of air conditioning.