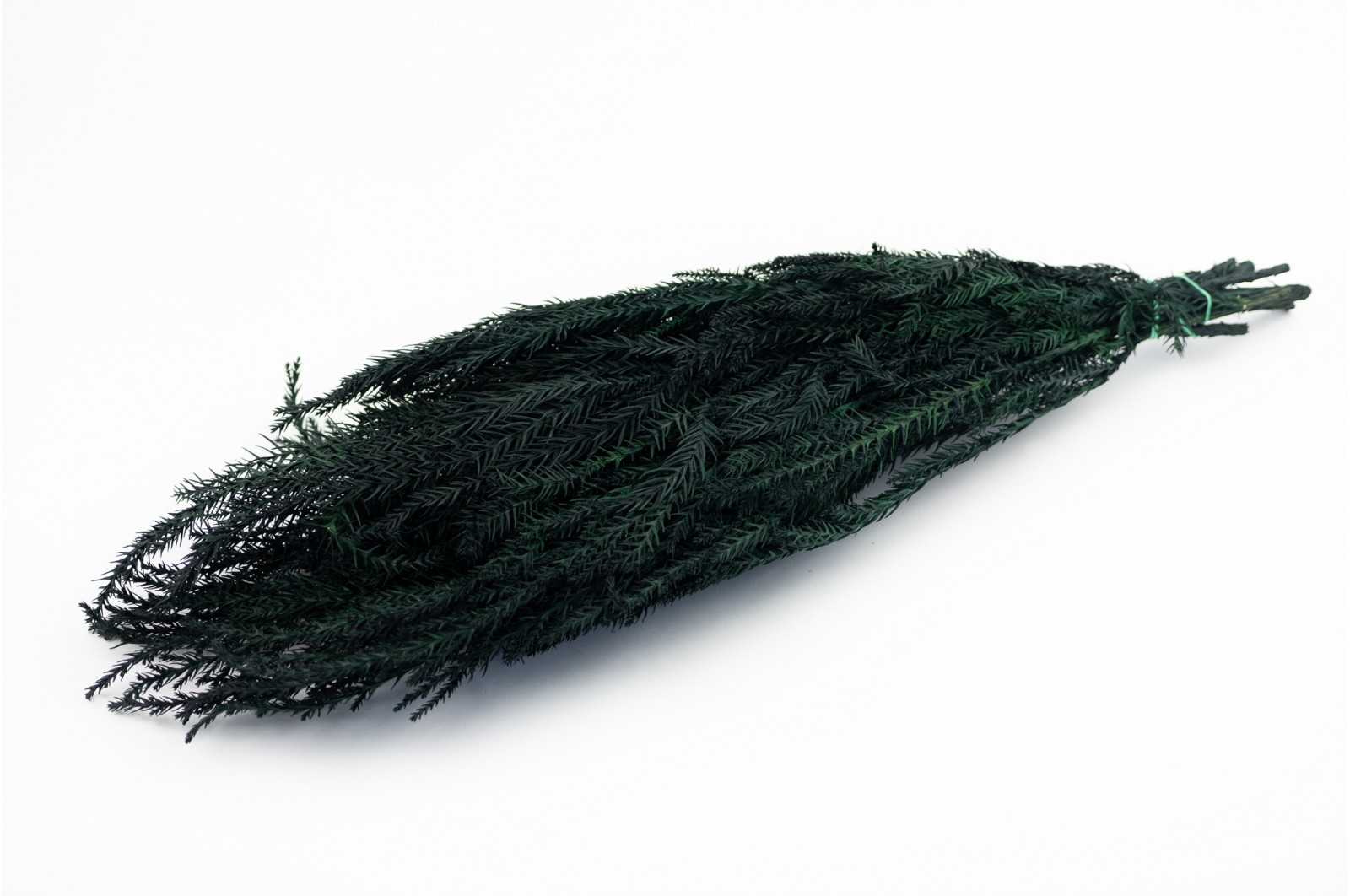  
Preserved Cryptomeria (8)
Reference : 8-FE-AF-CRYP-01
Available stock :
70

units
Our site is dedicated to professionals
Full access to the site (price list, availability and product information) is reserved for our registered customers. To access it, log in or create your account. Automatic and instantaneous.
Log in to your account
No account? Create one
Description
The Cryptomeria is one of the most noble trees that exist. Also known as the Japanese cedar, the cryptomeria is a majestic conifer measuring from sixty to seventy meters in height. It can be found in Japan, China, but also on the island of Reunion and in the Azores. The stabilized cryptomeria is one of our atypical foliage appreciated by our customers. With its leaves in the form of spiral needles, the cryptomeria is a strong element for the decoration of your interior and those of your customers. If you want to decorate your interior, give volume and texture to your creations, choosing stabilized cryptomeria is one of the best options. With its raw appearance and prickly, symmetrical and orderly looking spines, cryptomeria is perfect for adding charisma to your design. To make the best use of the cryptomeria's presence, you can use it to create plant walls, plant panels or plant frames for example. In association with other stabilized foliage but also stabilized moss or even some dried or stabilized flowers, cryptomeria reveals all its potential on beautiful wall decorations. You can for example create compositions of cryptomeria with some stabilized diosmi, but also with stabilized ozothamnus, stabilized eucalyptus populus and stabilized lichen to vary styles, shapes and different textures. Of course, this is not the only way to decorate with stabilized cryptomeria. You can also simply place it in a vase alone or with other dried and stabilized foliage and flowers. Cryptomeria is also useful for designers of jewelry and DIY decorative items. Designers often use it to add volume and texture to their creations, in floral frames, cloche or vial flowers... Cryptomeria is also popular with wedding decorators to give a rustic, country feel to their clients' big day decorations. Whether it is used in a wreath, in a floral aisle, a floral arch or on table decorations, the cryptomeria finds its place everywhere you wish to arrange it.
Characteristics
Note: weight and dimensions are for general guidance only. It is a natural product and therefore the colours may vary depending on the bunch.
General recommendations
Stabilised plants are 100% natural. They can only be exposed inside. They require no maintenance, no watering and no special light. They keep their freshness and flexibility for several years. A few tips to keep your stabilised plants looking fresh:
Handle the plants with care and delicacy (natural plants are therefore fragile).

Avoid rooms with a relative humidity of over 80%. Use these products in interiors where the temperature is not lower than 10°C.

Avoid sudden fluctuations in temperature.

Avoid placing stabilised plants directly in front of air conditioning.